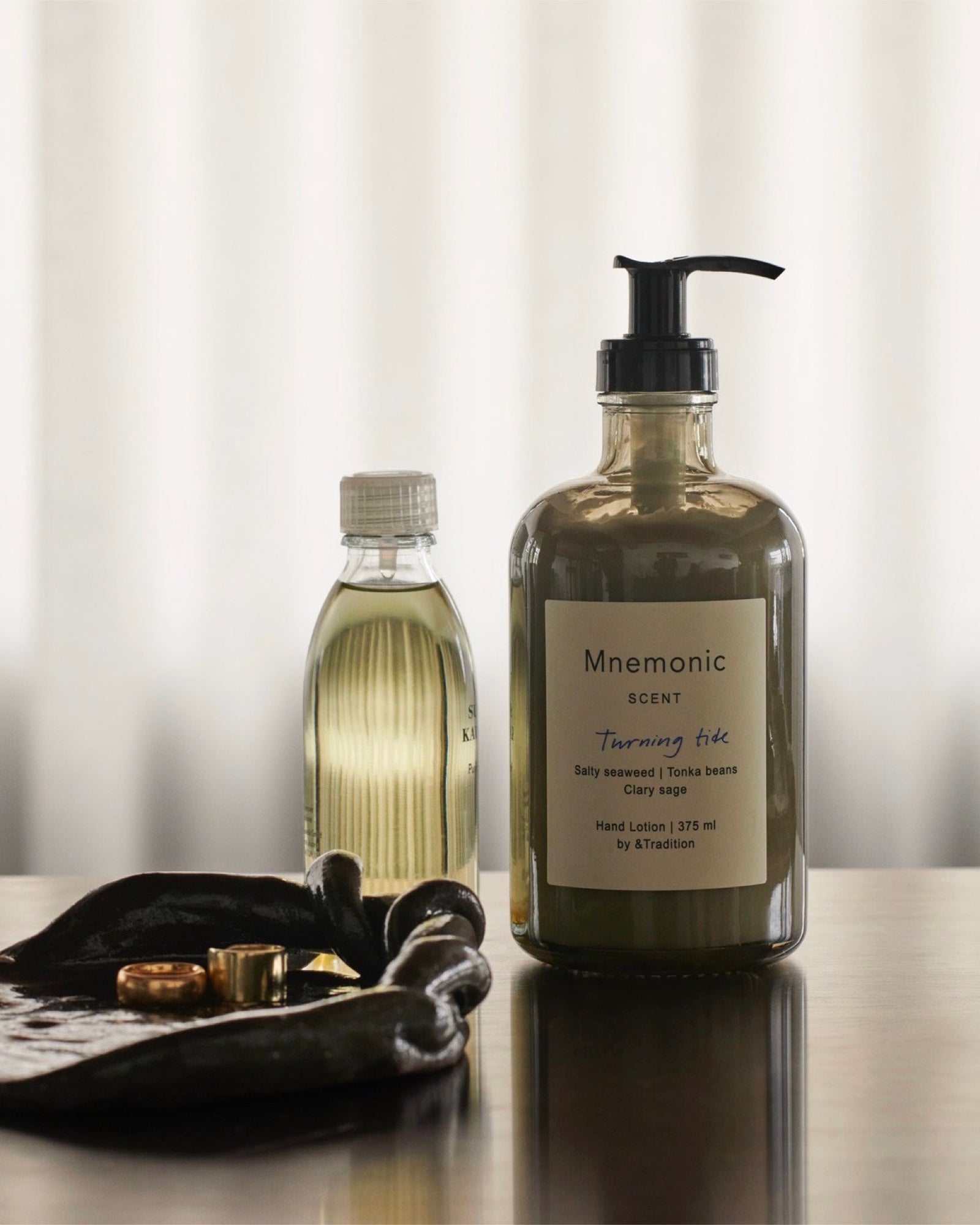 &Tradition Mnemonic Hand Lotion
---
UK shipping from £5.50
Express shipping available
The experience of memory sits at the heart of Mnemonic. Introduced through three refined scented products — hand soap, hand lotion, and a soap bar — in three captivating scents: After the Rain, Into the Moor, and Turning Tide.
After the Rain
A rich and woody scent that captures the essence of fallen pine needles on the forest floor after rainfall. This fragrance is characterised by warm notes of fir balsam and cedarwood, with a hint of herbal freshness from cardamom.
Into the Moor
Intertwining the earthy structures of tree moss and heather, Into the Moor brings back memories of raw, untamed typologies. Complemented by notes of spicy green galbanum oil, this scent is a reminder of the rugged beauty in the tapestry of moorland.
Turning Tide
A herbaceous scent that adds layers of contrast through salty seaweed and the subtle sweetness of tonka bean. The addition of clary sage introduces a harmonious floral element to complete the aroma profile.
Everything you need to know about &Tradition
&Tradition is a Danish design company, established in 2010, that marries tradition with innovation. With a collection of furniture, lighting and home accessories that spans designs from the 1930s to the present day and includes interior objects by internationally acclaimed designers.
Explore &Tradition
Material
Italian hand-made glass bottle