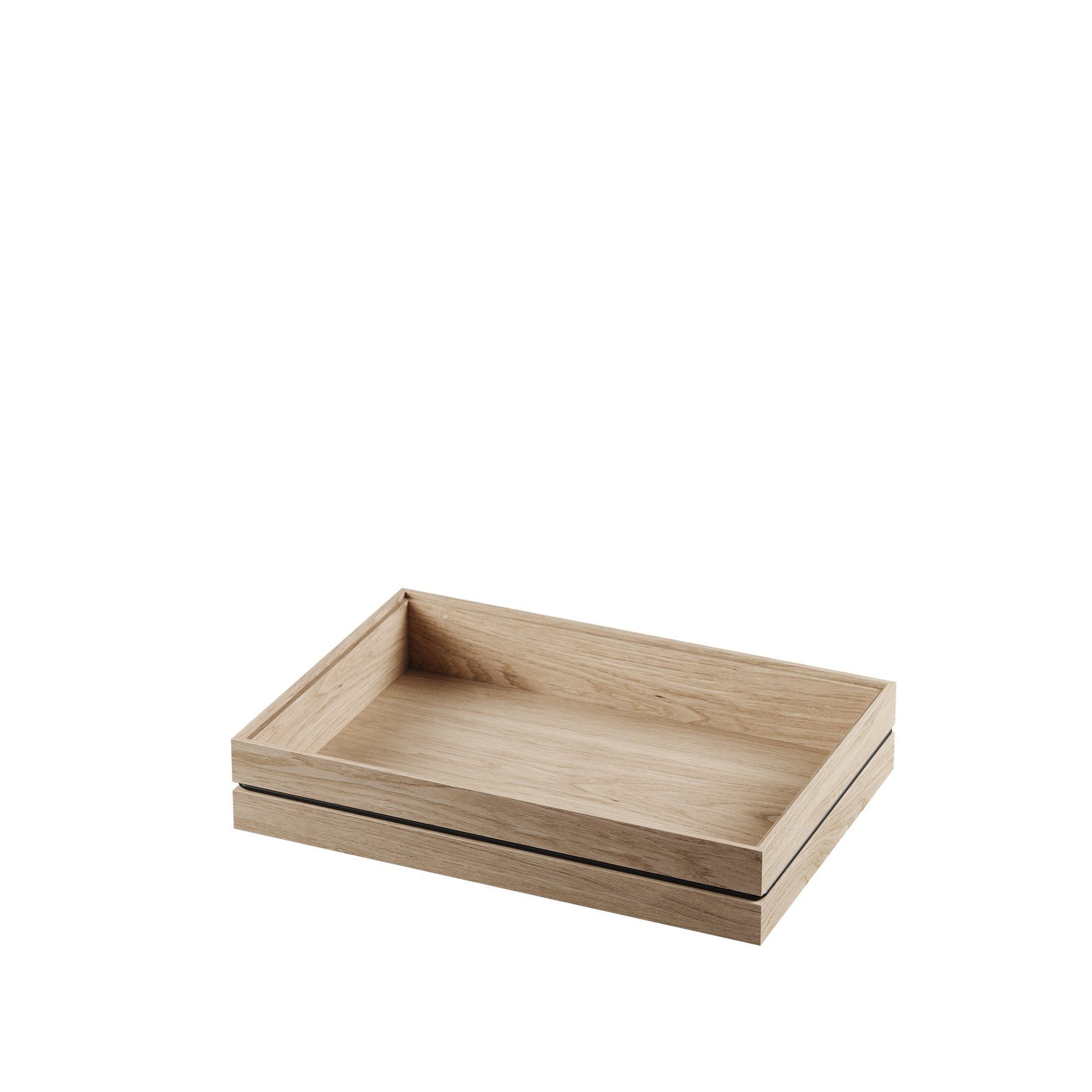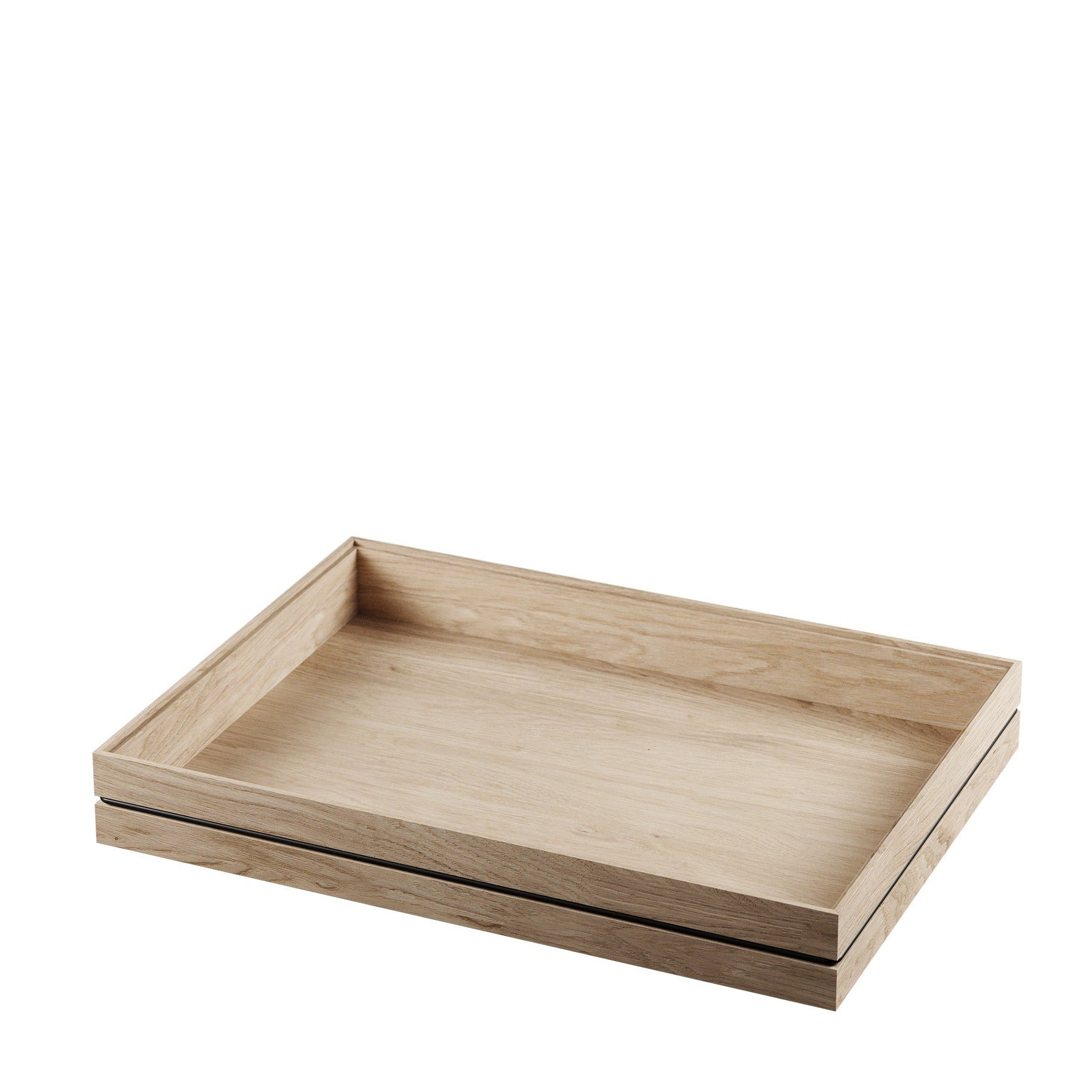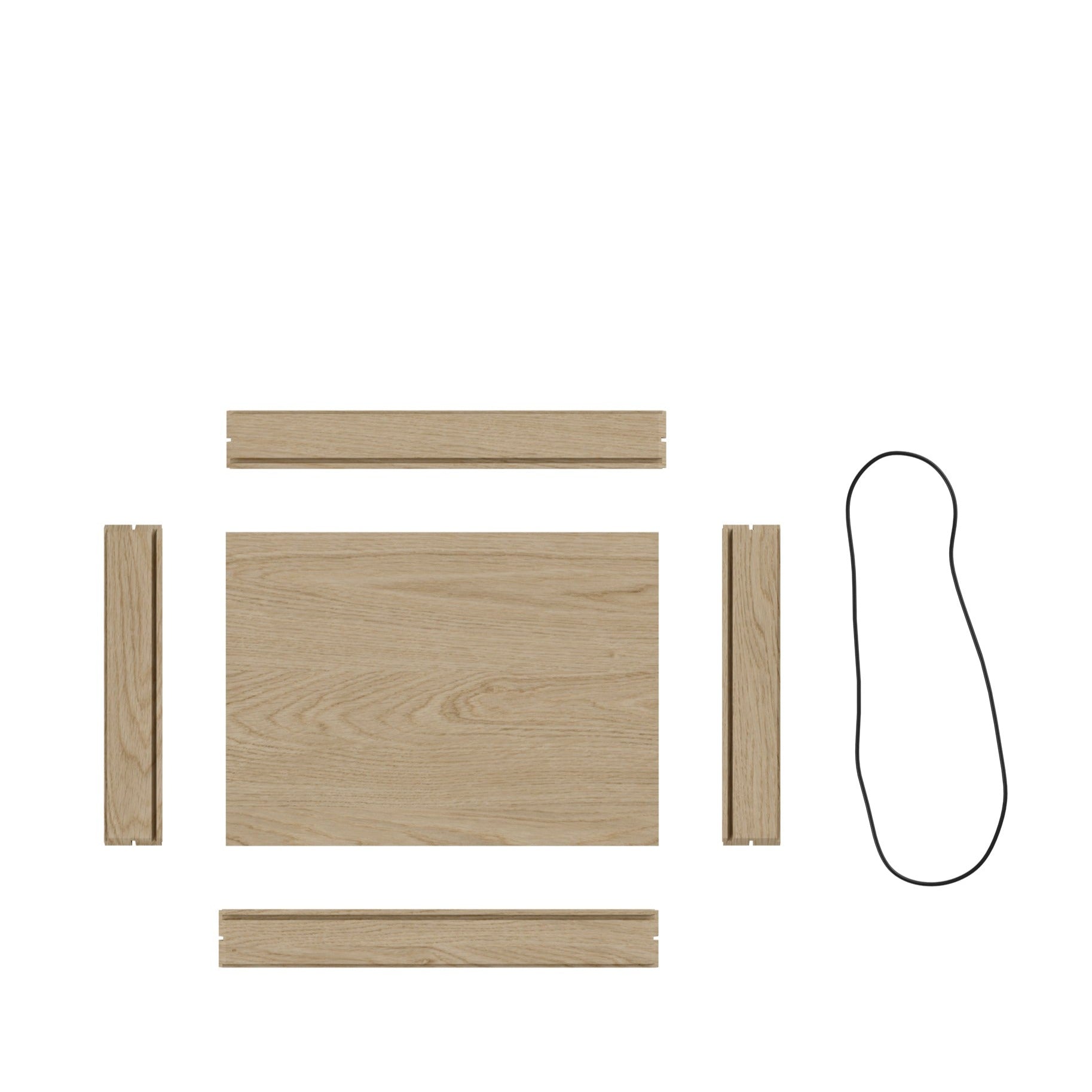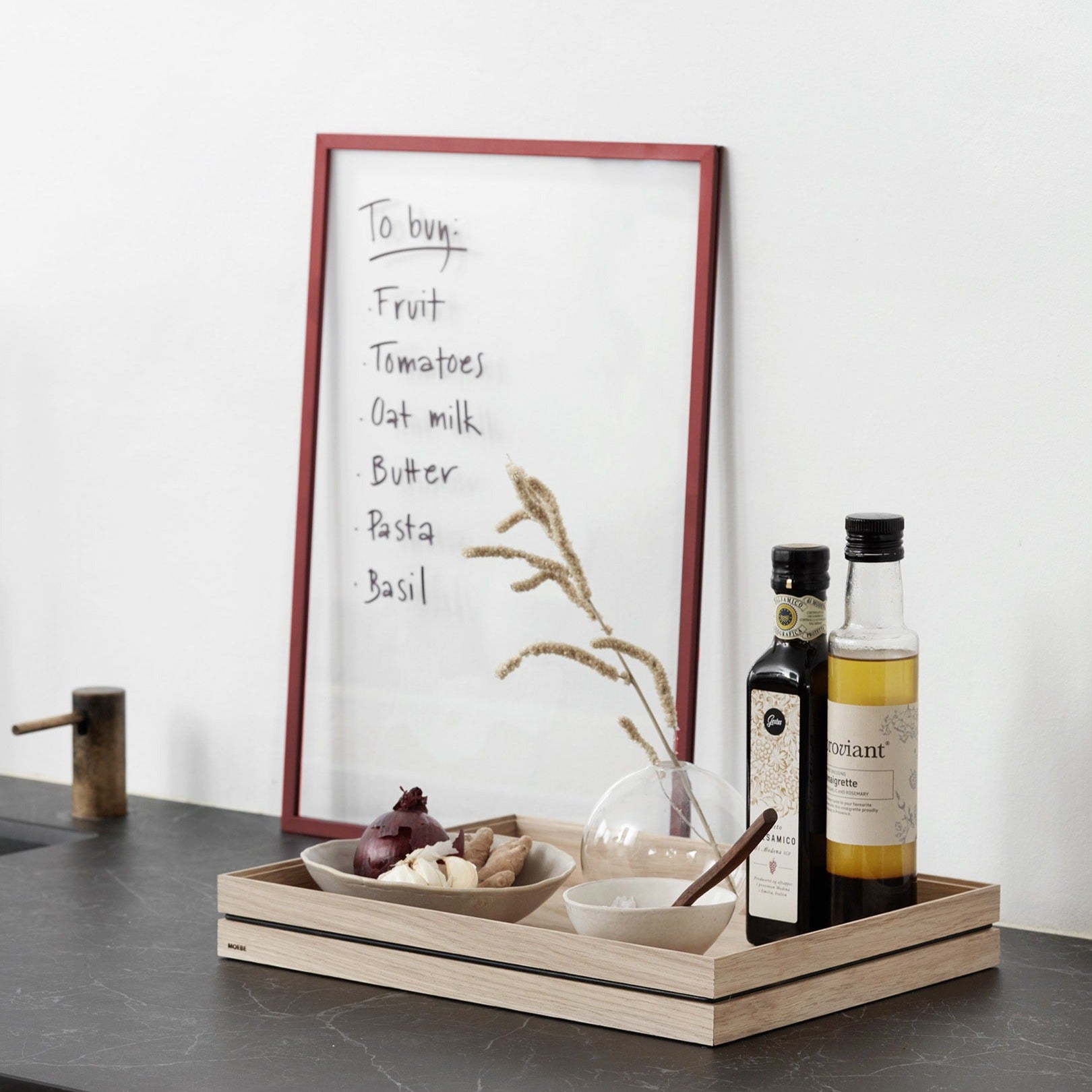 Moebe Organise Tray - Oak
---
UK shipping from £5.50
Express shipping available
The Moebe Organise Tray is made from solid untreated oak, it's made of four sides, a bottom and a rubber band. It needs constructing at home, which is simple as it is held together by a single rubber band. Perfect for decluttering your home, and tidying away things on your desk or as a focal point on a sideboard when stacked.
Size
Small (A5): H4.5 x W17 x L25 cm
Large (A4): H4.5 x W25 x L34 cm

Details
Solid untreated oak. Rubber.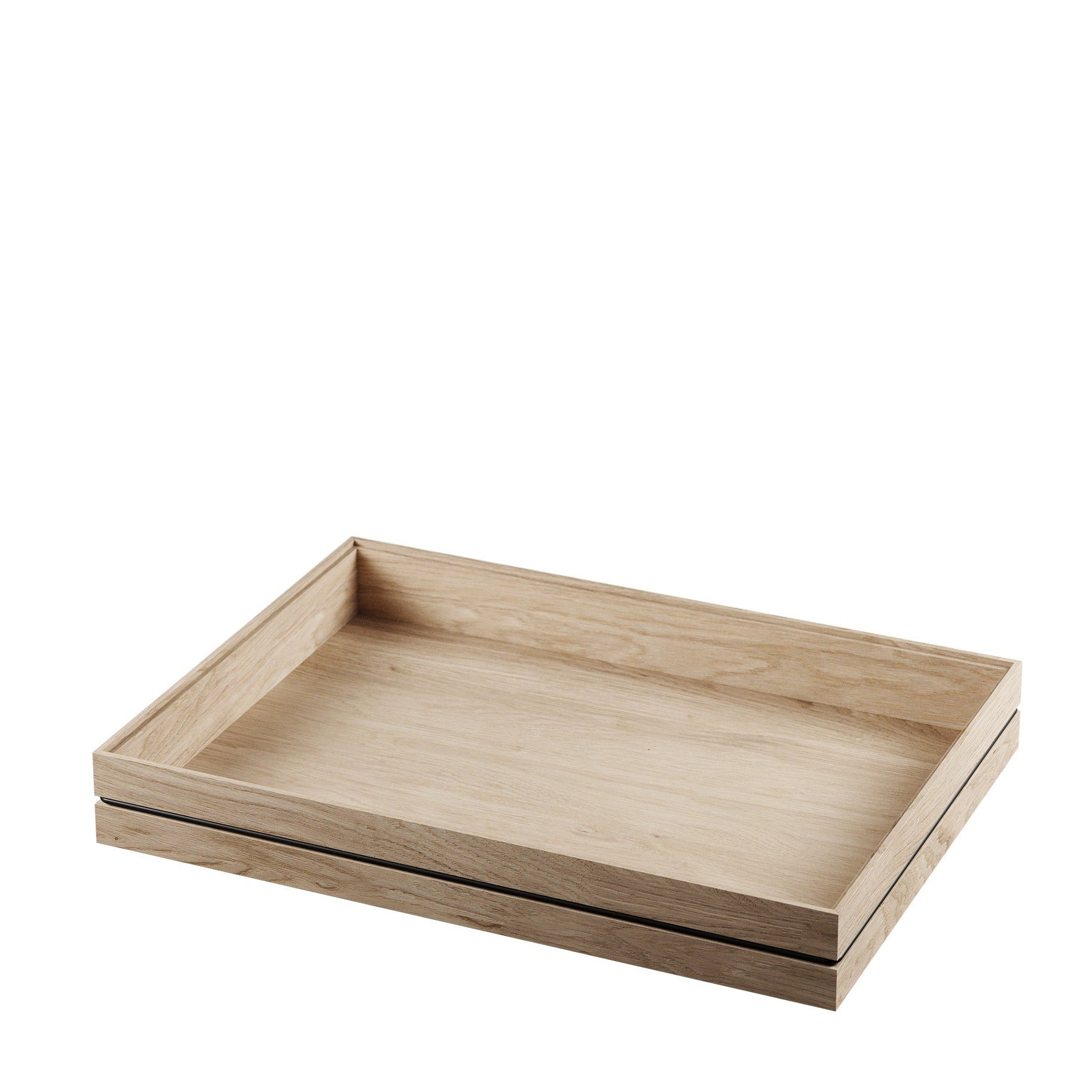 Everything you need to know about Mater
Mater was founded in 2006, a Copenhagen brand with global visions that have sustainability embedded in its core. Mater combines sustainability and circular production using waste, with timeless design, through collaboration with an external base of well-established and new design talents.
Explore Mater