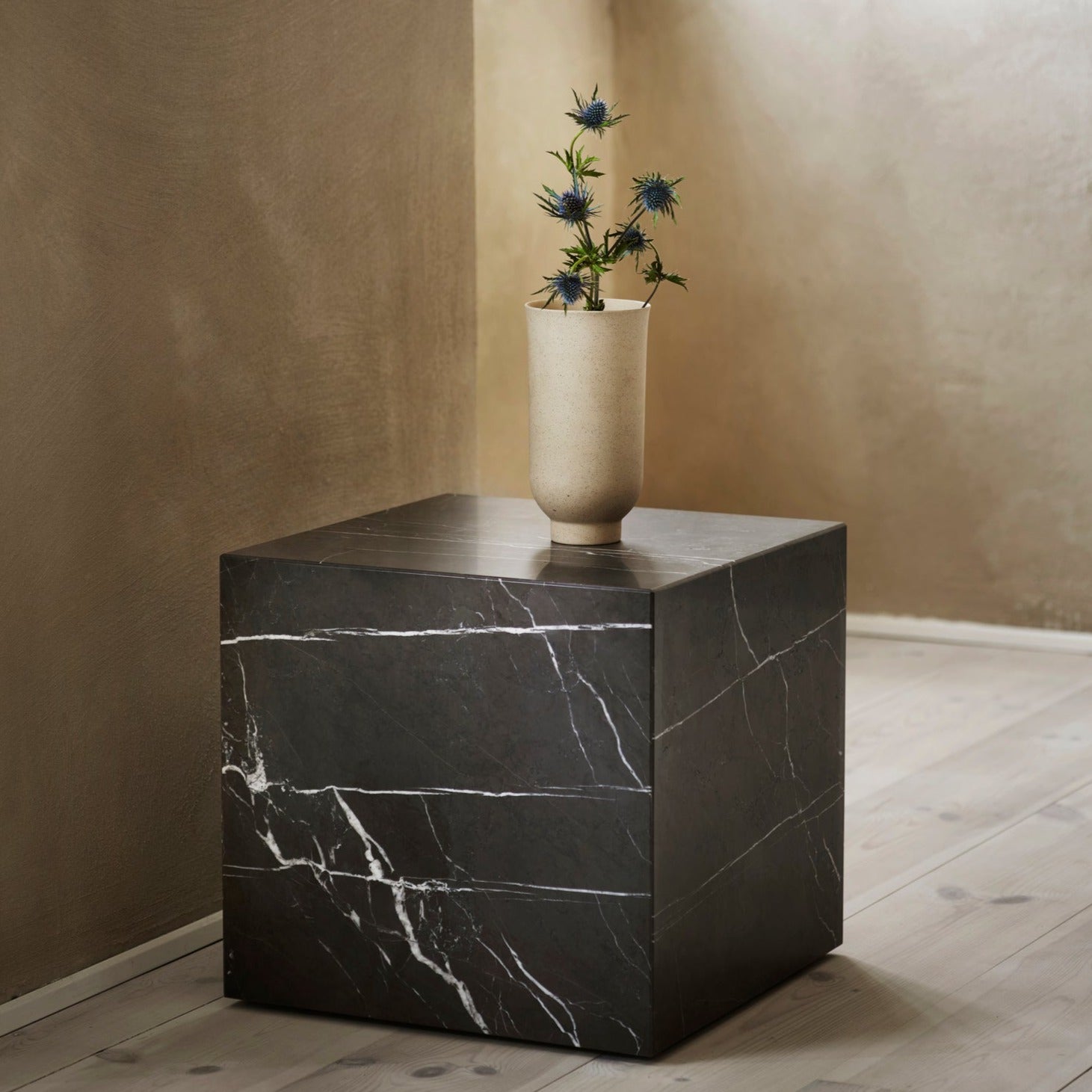 Audo Marble Plinth - Cubic
---
The Menu Marble Plinth - Cubic is a modern side table that is perfect for any home. The sleek marble design is perfect for any room, and the various colours of marble allow you to find the perfect match for your style. Designed by Norm Architects it is both stylish and functional, and the marble construction ensures that this table will last for years to come
While perfectly uniform in shape, no two Plinths are quite alike, as the detailing of each naturally occurring marble is created over time by nature, rendered in limestone or dolomite. The dashes of colour – the veins – may be called impurities in production jargon, but it's these splashes of colour and texture that make each Plinth unique.
View the MENU Plinth Collection
Everything you need to know about Audo Copenhagen
Audo designs minimal items for your home. They push the boundaries of design, and collaborate with designers and architects to bring a modern range of furniture, lightning and accessories. Audo products connect the dots between home, work, and hospitality and how we all use the space around us.
Explore Audo Copenhagen
Material
Marble. Handmade. Variation in veins will differ due to nature of marble.