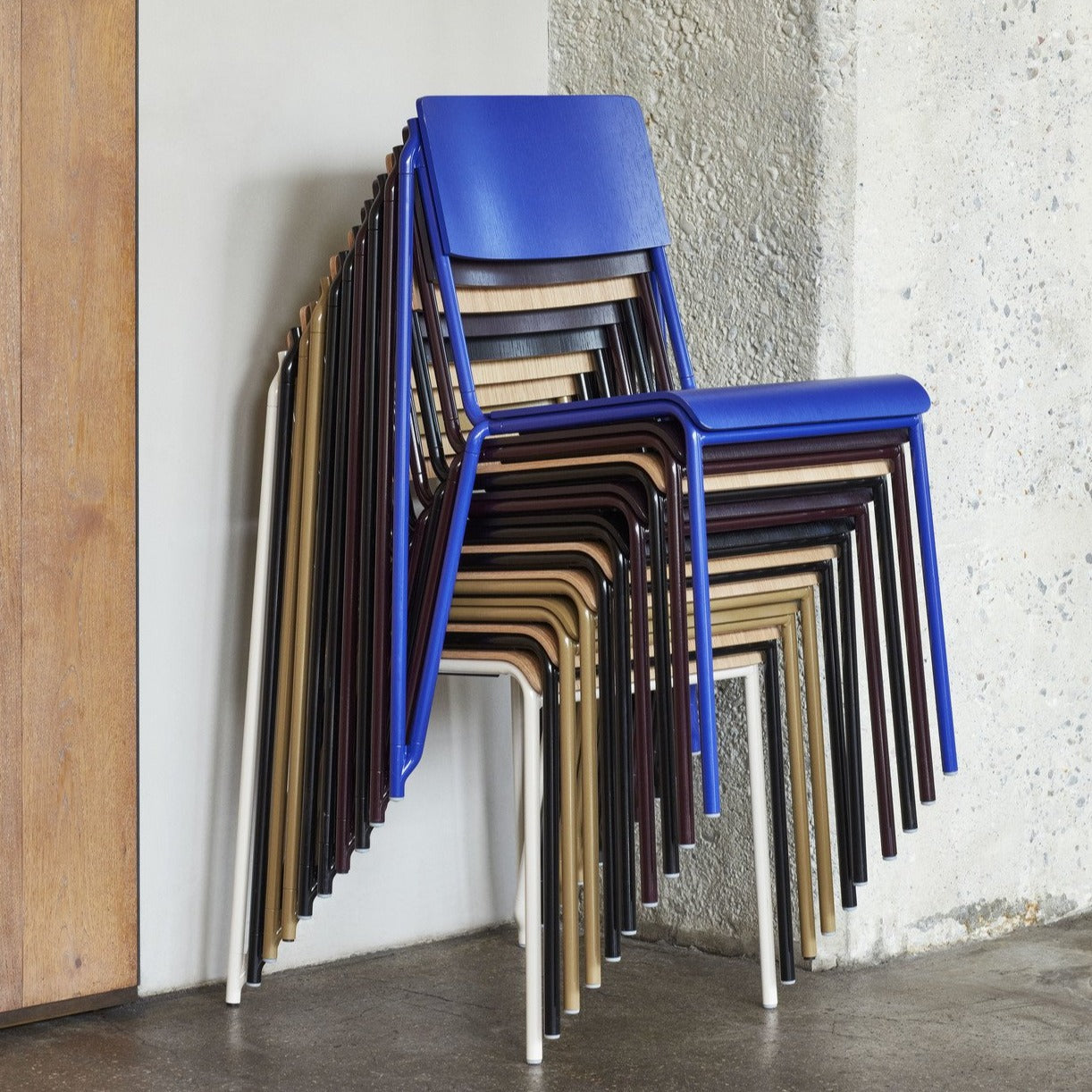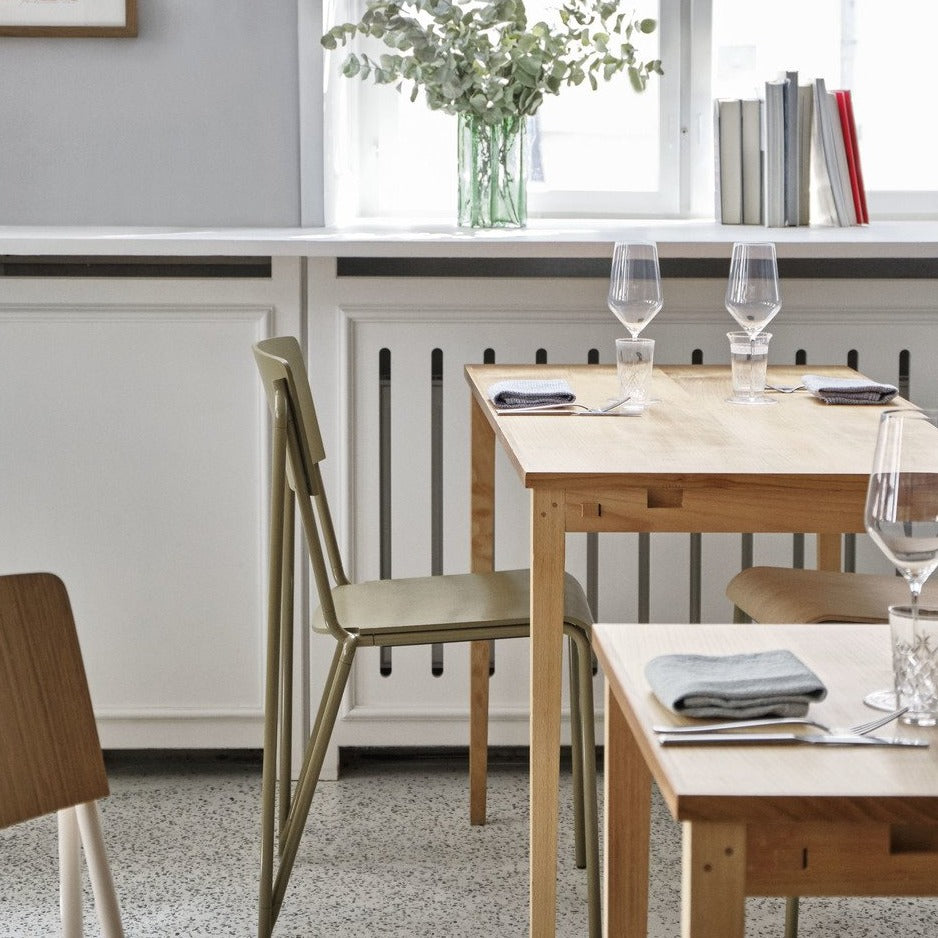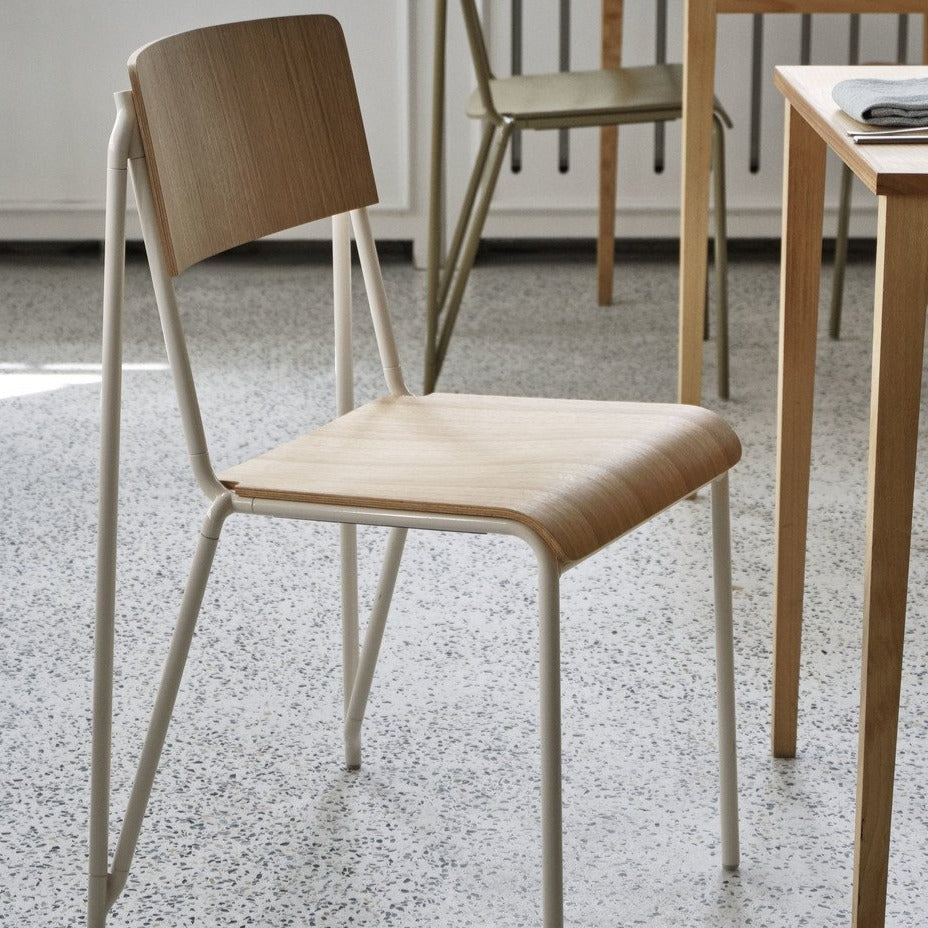 HAY Petit Standard Chair (Set of 2)
---
UK shipping from £14.95
On display in our Birmingham Showroom
The HAY Petit Standard Chair (Set of 2) after eight years of study Daniel Rybakken's Petit Standard has succeeded in creating a highly stackable chair, where the stackable features would actually enhance the chair's design. Combining die-cast aluminium and steel tubes that connect into a three-dimensional triangle, the lightweight frame has a distinctively geometric silhouette, which is juxtaposed by the warmth and natural quality of the oak-veneer seat and backrest.
Size
W52.5 X D50 X H83 cm, seat height 47 cm
Details
Steel powder coated frame, with a veneered oak shell. With standard glider.
Everything you need to know about HAY
HAY has always believed that good design is everyones right. That's why from the very beginning in 2002, co-founders and creative directors Rolf and Mette Hay committed to working the best designers to create high-quality products, made for the evolving needs of everyday life. Constantly striving to make good design accessible to everyone by supplying their trademark designs with affordable price tags. HAY is committed to nurturing and promoting young talents as well as using established designers.
Explore HAY