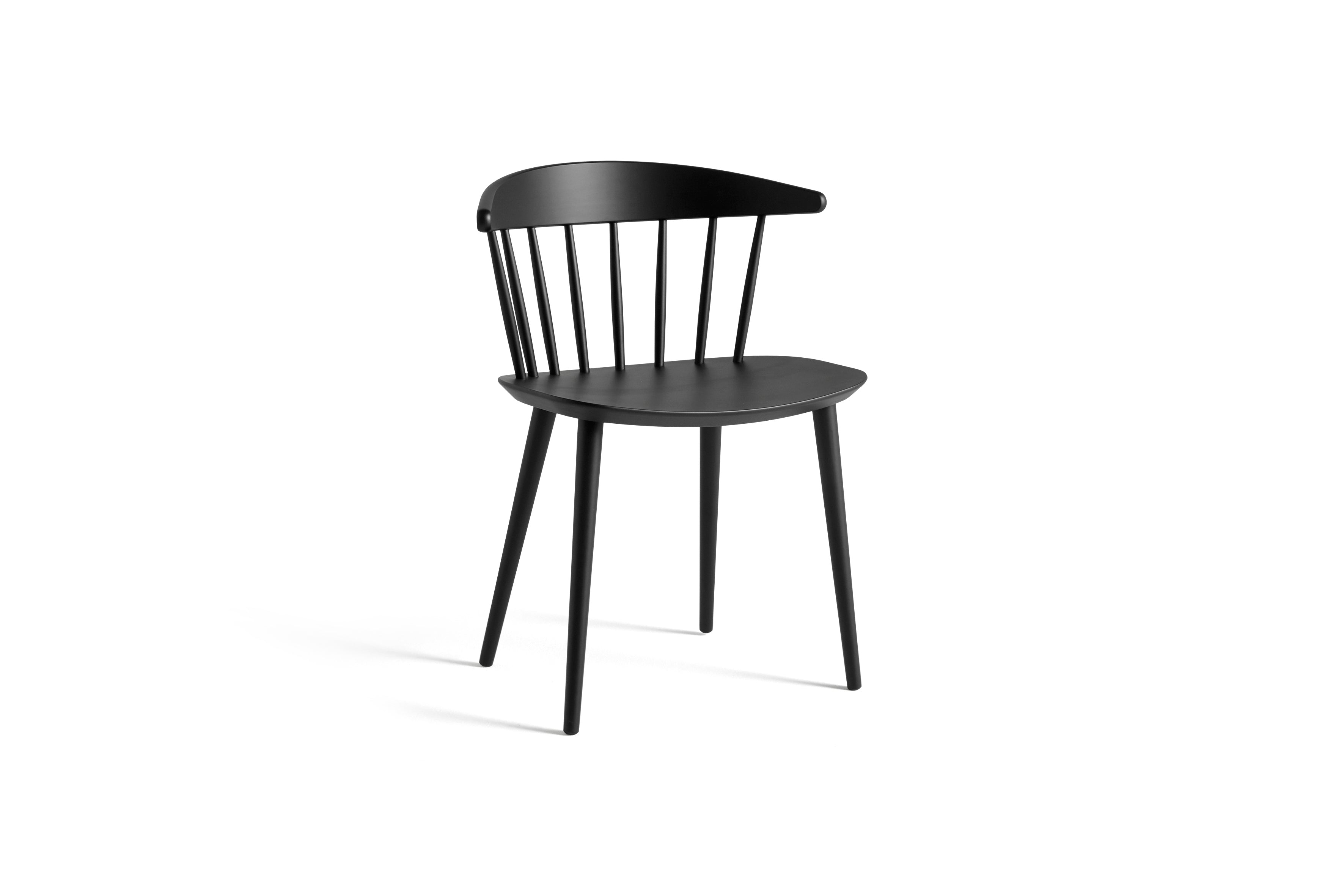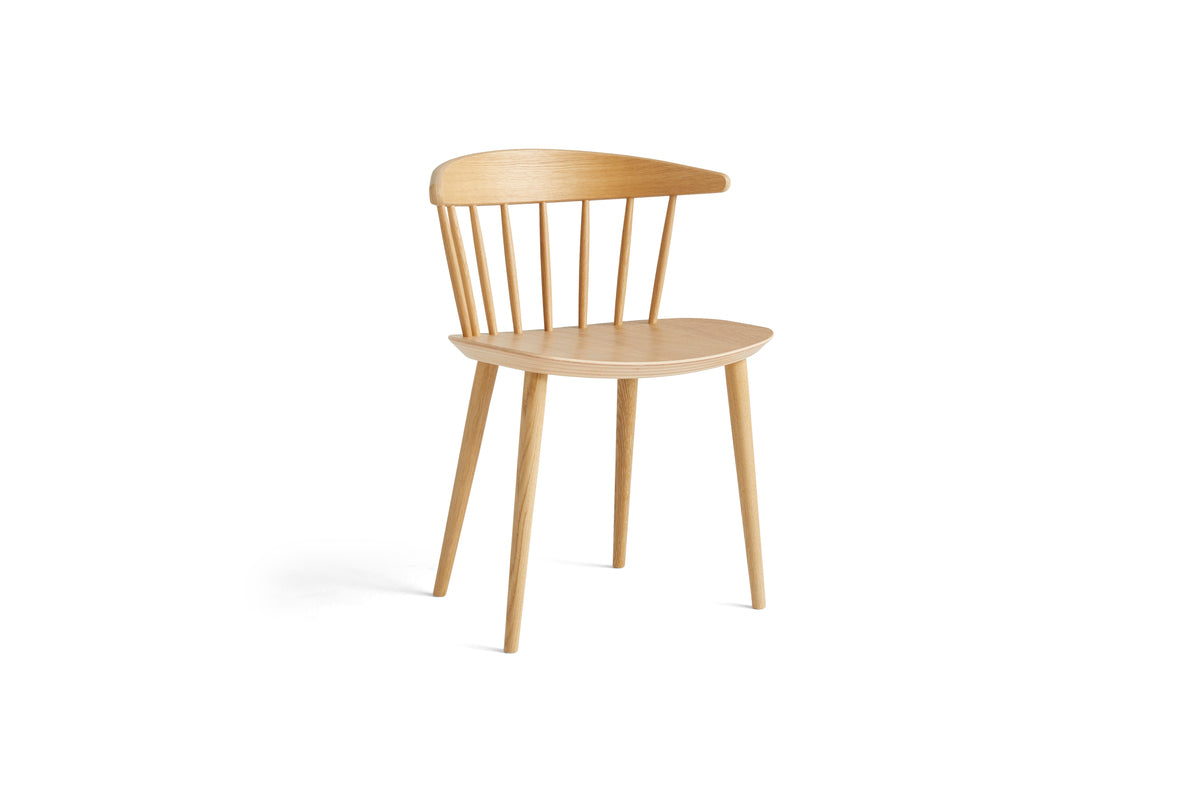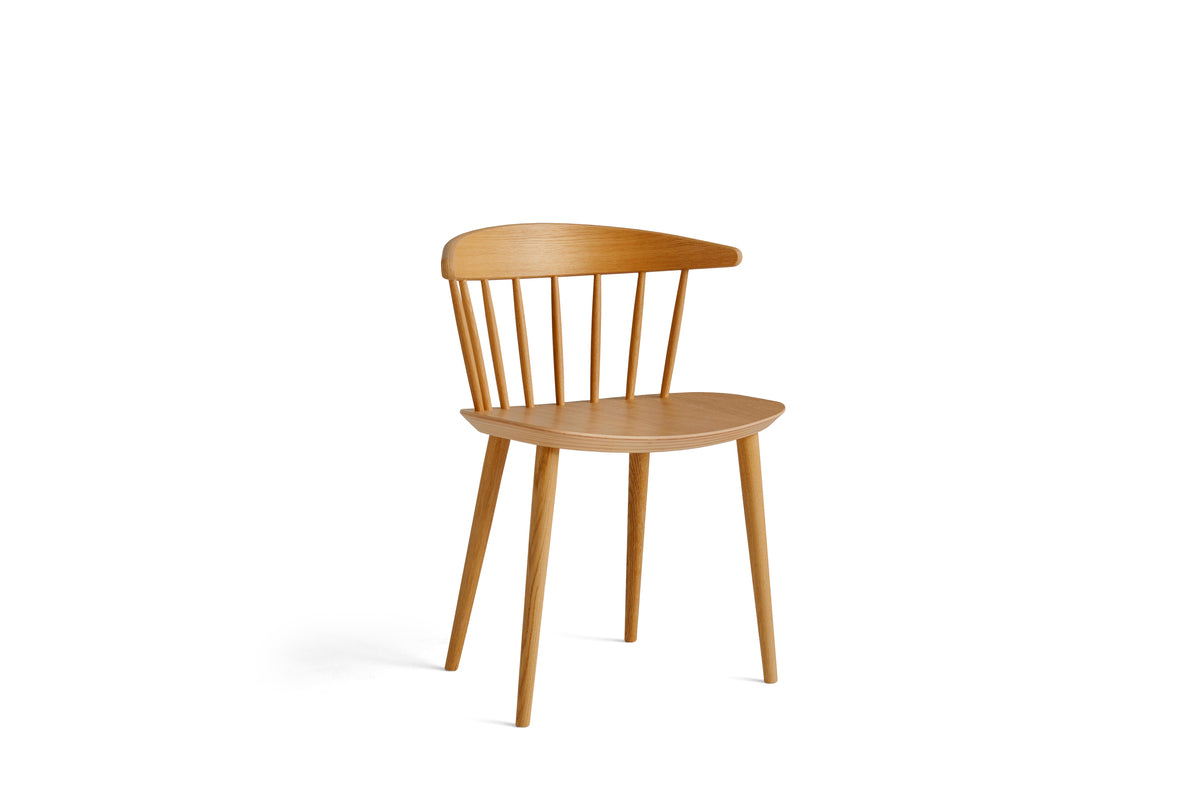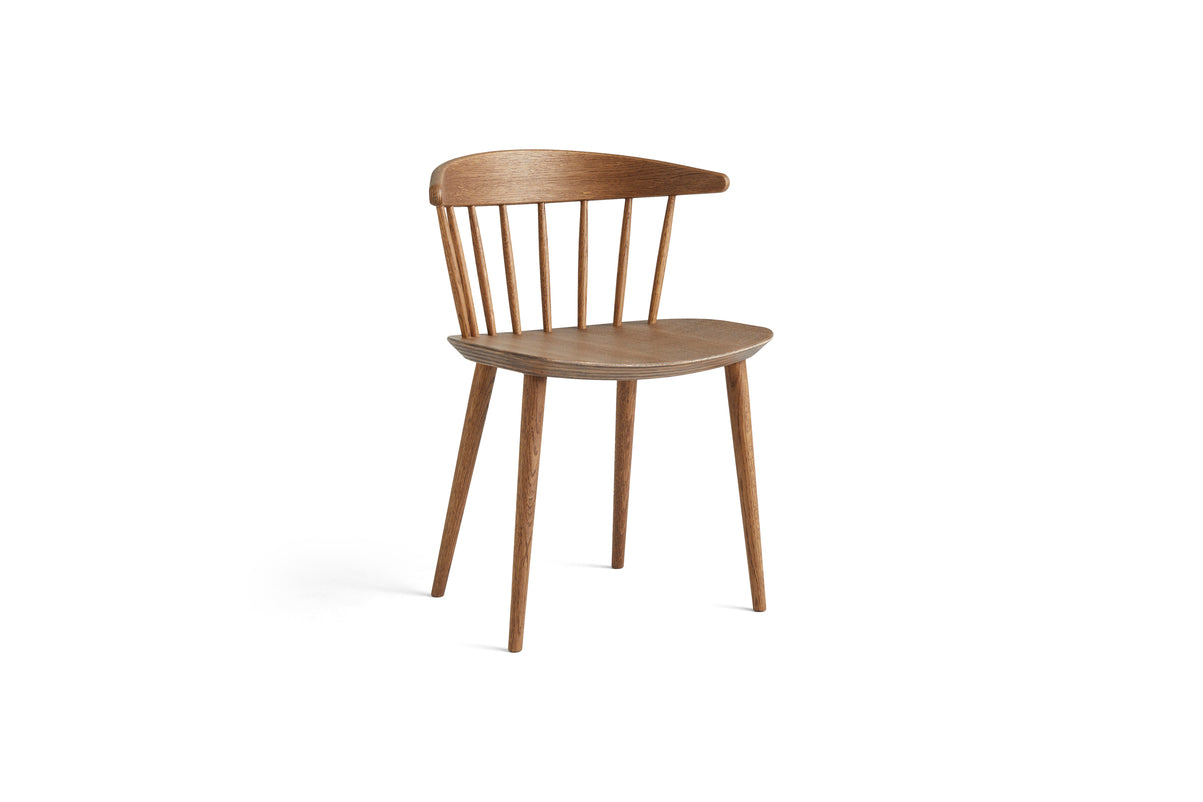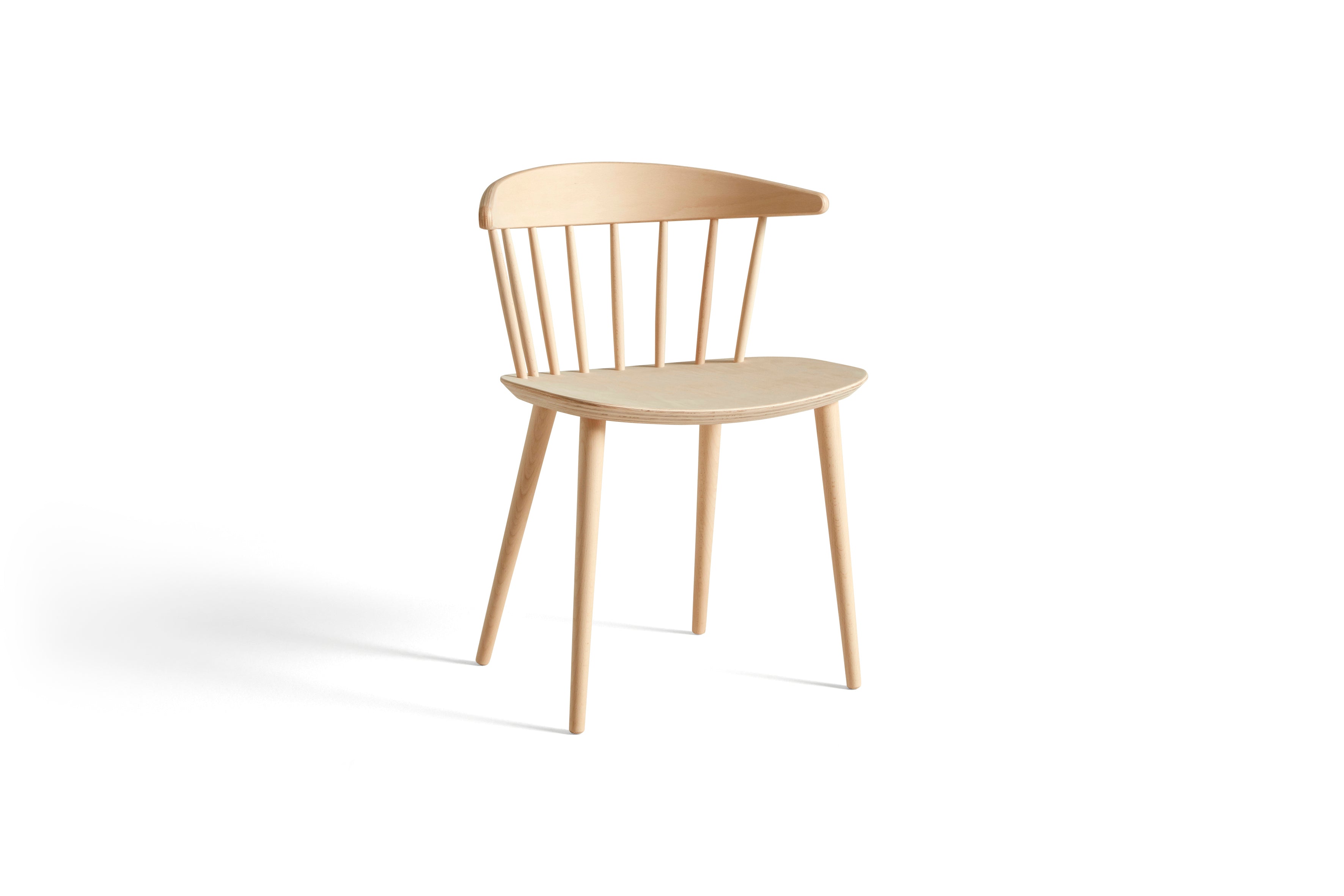 HAY J104 Chair
---
The HAY J104 Chair, with its wide back and seat combined with the light, vertical graphic expression, the Hay J104 Chair resembles a cross between a dining chair and an easy chair. With this unique composition, although the broad seat takes up visual space, the spindle structure of the back lightens the overall impression and makes the J104 Chair a sculptural classic.
The HAY J-Series Chairs are designed to recreate the classic FBD furniture collection, they offer functional design born out of industrial development. The concept was created by FDB in 1933, and it was under Børge Mogensen's leadership as design director from 1942, the FDB furniture linked industrial production closely with architectural furniture design.
The primary focus was not on detailing, but on making well-designed furniture accessible to the general population. The industrial approach eliminated the need for special components and all chairs featured identical legs. FDB revolutionised the industry as a precursor of many of the design icons that Denmark is acknowledged for today around the world.
The FDB series also pioneered knock-down furniture: furniture that comes in a box and is assembled by the user. Kvist Møbler produced the FDB furniture then and still does today – only now with HAY as the standard-bearer for the democratic values.
Everything you need to know about HAY
HAY has always believed that good design is everyones right. That's why from the very beginning in 2002, co-founders and creative directors Rolf and Mette Hay committed to working the best designers to create high-quality products, made for the evolving needs of everyday life. Constantly striving to make good design accessible to everyone by supplying their trademark designs with affordable price tags. HAY is committed to nurturing and promoting young talents as well as using established designers.
Explore HAY