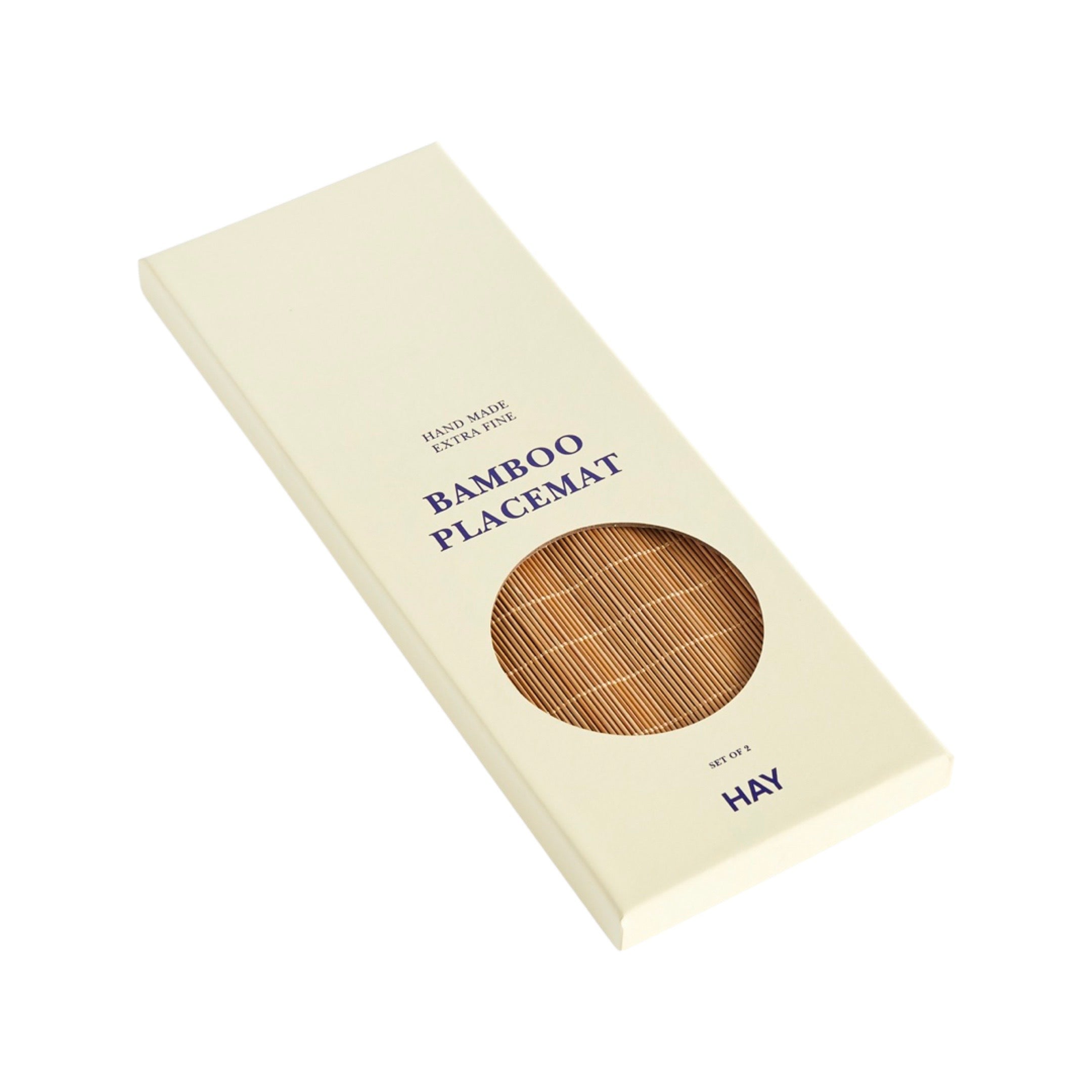 HAY Bamboo Place Mats (Set of 2)
---
UK shipping from £5.50
Express shipping available
These set of 2 HAY Bamboo Place Mats are made from extra fine bamboo sticks, perfect for protecting your table and also providing a refined table setting. They come in a gift box.
Size
L44 X W31 cm

Details
Bamboo. Polyester.

Everything you need to know about HAY
HAY has always believed that good design is everyones right. That's why from the very beginning in 2002, co-founders and creative directors Rolf and Mette Hay committed to working the best designers to create high-quality products, made for the evolving needs of everyday life. Constantly striving to make good design accessible to everyone by supplying their trademark designs with affordable price tags. HAY is committed to nurturing and promoting young talents as well as using established designers.
Explore HAY