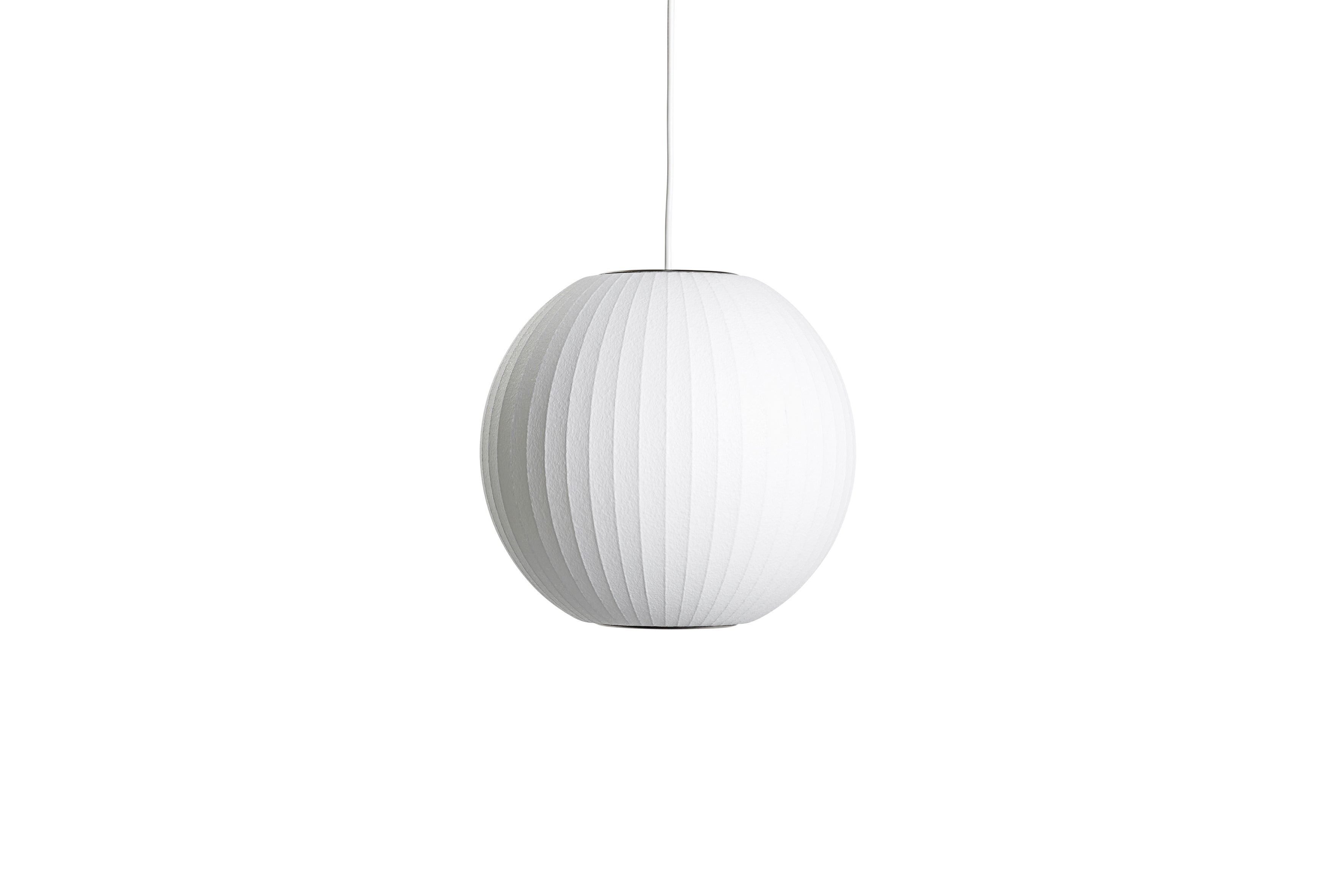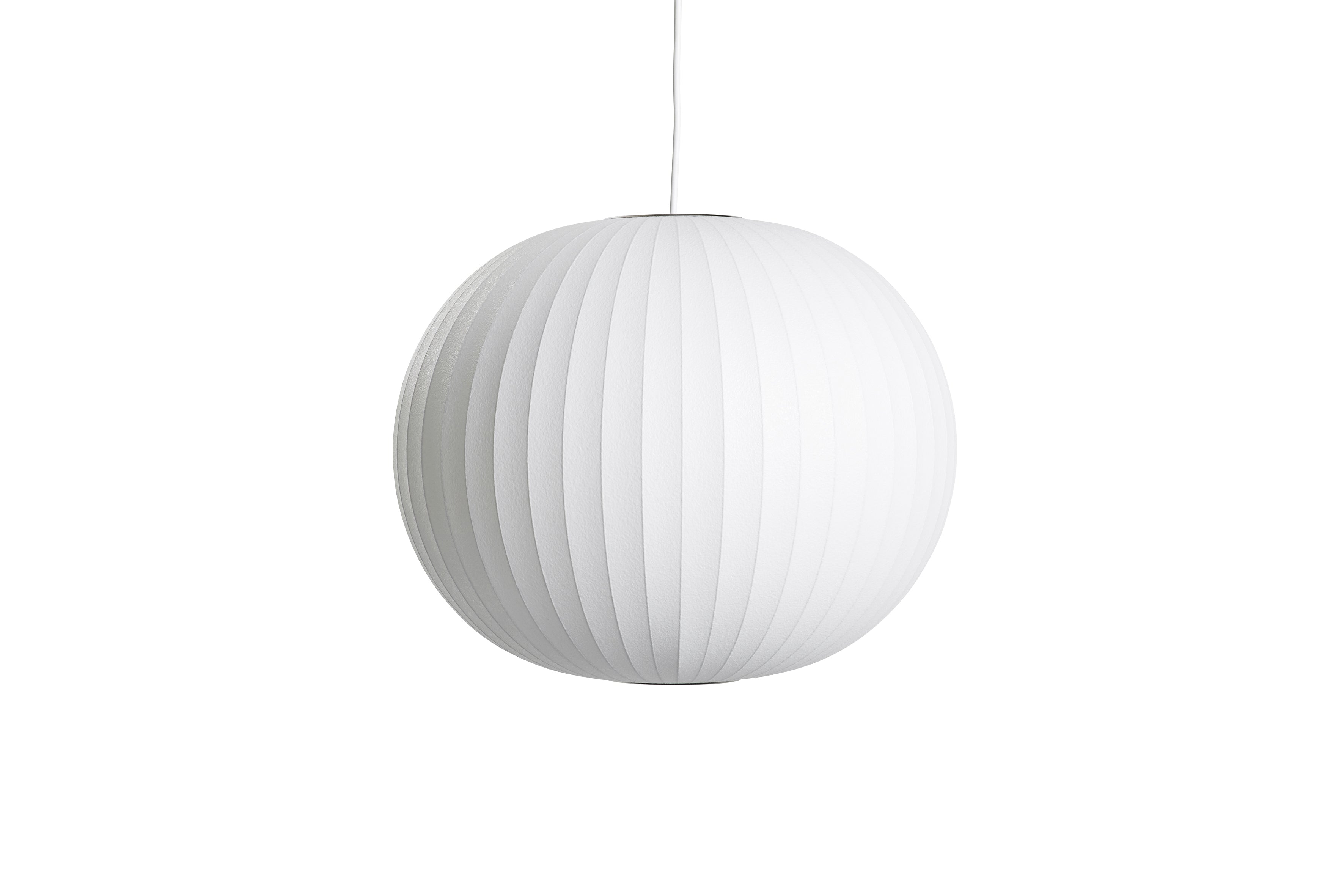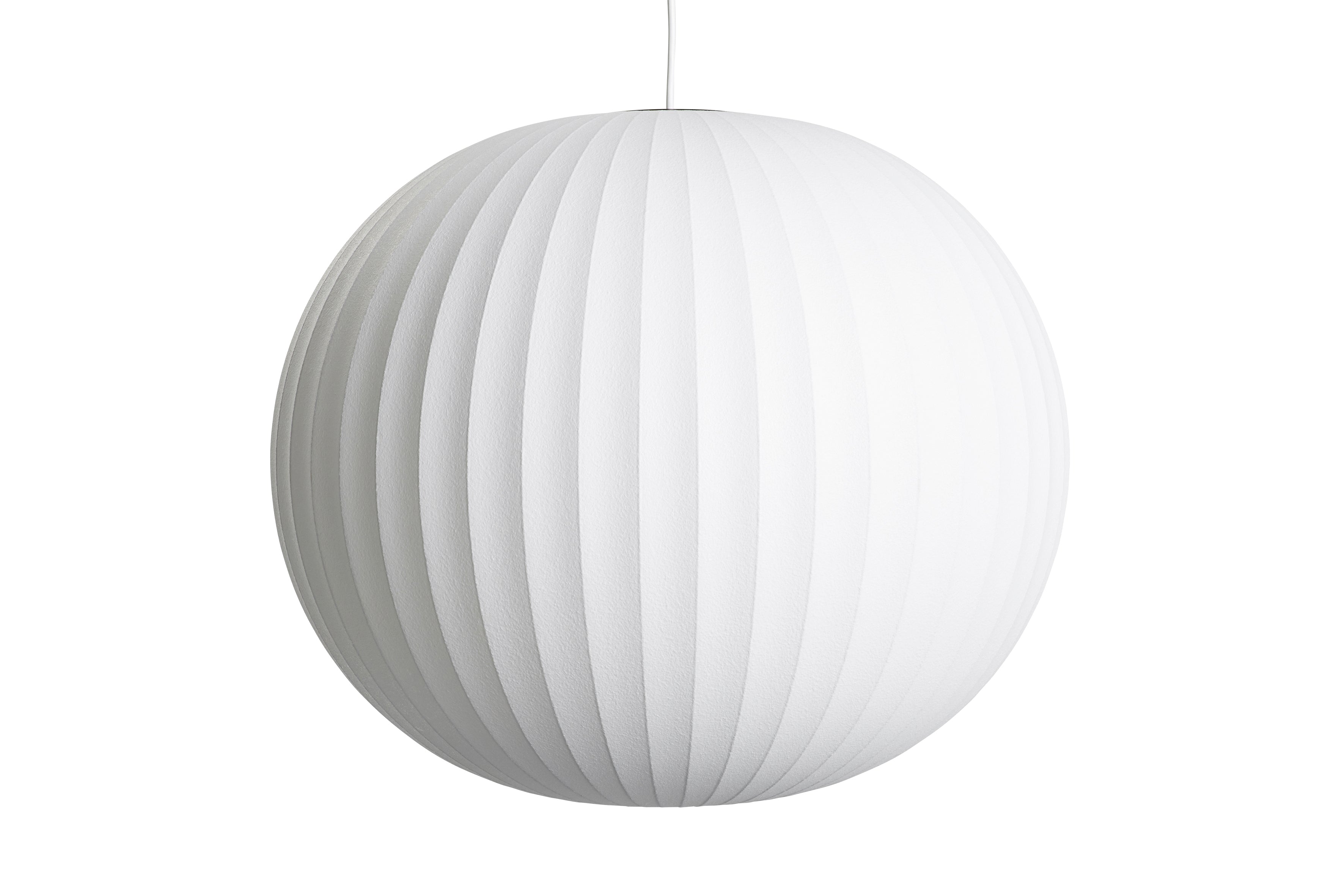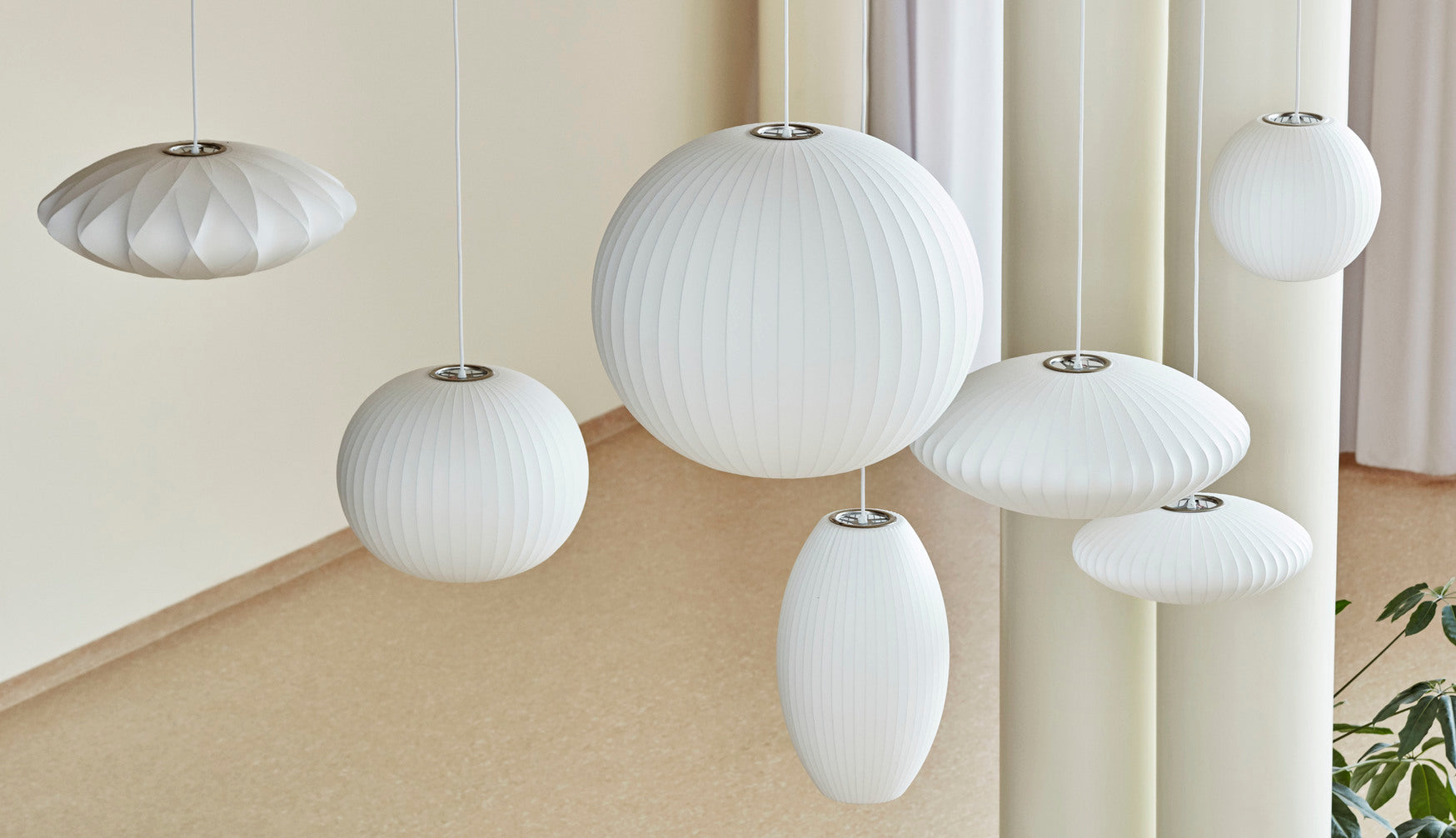 HAY Nelson Ball Bubble Pendant Lamp by George Nelson
---
UK shipping from £14.95
Limited Time Only
The Ball Bubble Pendant Lamp by George Nelson. In conjunction with HAY's partnership with Herman Miller, HAY will be the European distributor of George Nelson's iconic Bubble Lamp, first produced in the 1950s.
Small - H: 30.5cm x D: 32cm
Medium - H: 39.5cm x D: 48cm
Large - H: 59.5cm x D: 68cm
The Nelson Ball Bubble Pendant is a full, perfectly round sphere that fills any interior with a warm, diffused light. A steel ceiling plate allows it to delicately float overhead. George Nelson was inspired by a set of silk covered Swedish hanging lamps when he originally designed the Bubble Lamp series in 1952.
Designed by pioneering American designer George Nelson in 1947, and first produced in 1952, the Bubble lamp signalled a revolution in the Modernist lighting industry. Available in an assortment of organic sizes and shapes, these elegant orbs were inspired by a set of silk-covered Swedish pendant lamps Nelson wanted for his office, but found to be too expensive. Employing the resourcefulness that characterised his working process, he decided to use a self-webbing plastic spray developed by the U.S. military, and applied it over a lightweight, rounded-steel frame to produce these soft, glowing fixtures.
All Bubble Lamp models are produced in the same American factory that originally developed them in the 1950s. The Bubble Lamp is produced in several shapes, including the classic spherical ball shape and an elongated oval shape. Each model has a steel-wire skeleton on the interior, which is spray coated with the translucent plastic polymer Nelson first encountered in that 1947 photograph of U.S. military ships, resulting in a lamp, that is both opaque and transparent as it glows. Bubble Lamps are available from HAY in pendant- and wall-lamp styles.
As a product that embodies Nelson's obsession with new materials and technologies, the Bubble Lamp is perfectly at home among HAY's extensive lighting collection, which features innovative products by some of the world's most respected contemporary designers. At the same time that it represents a moment of pure revolution from Modernism's heyday, it also brings a sense of heritage and history that anchors the collection.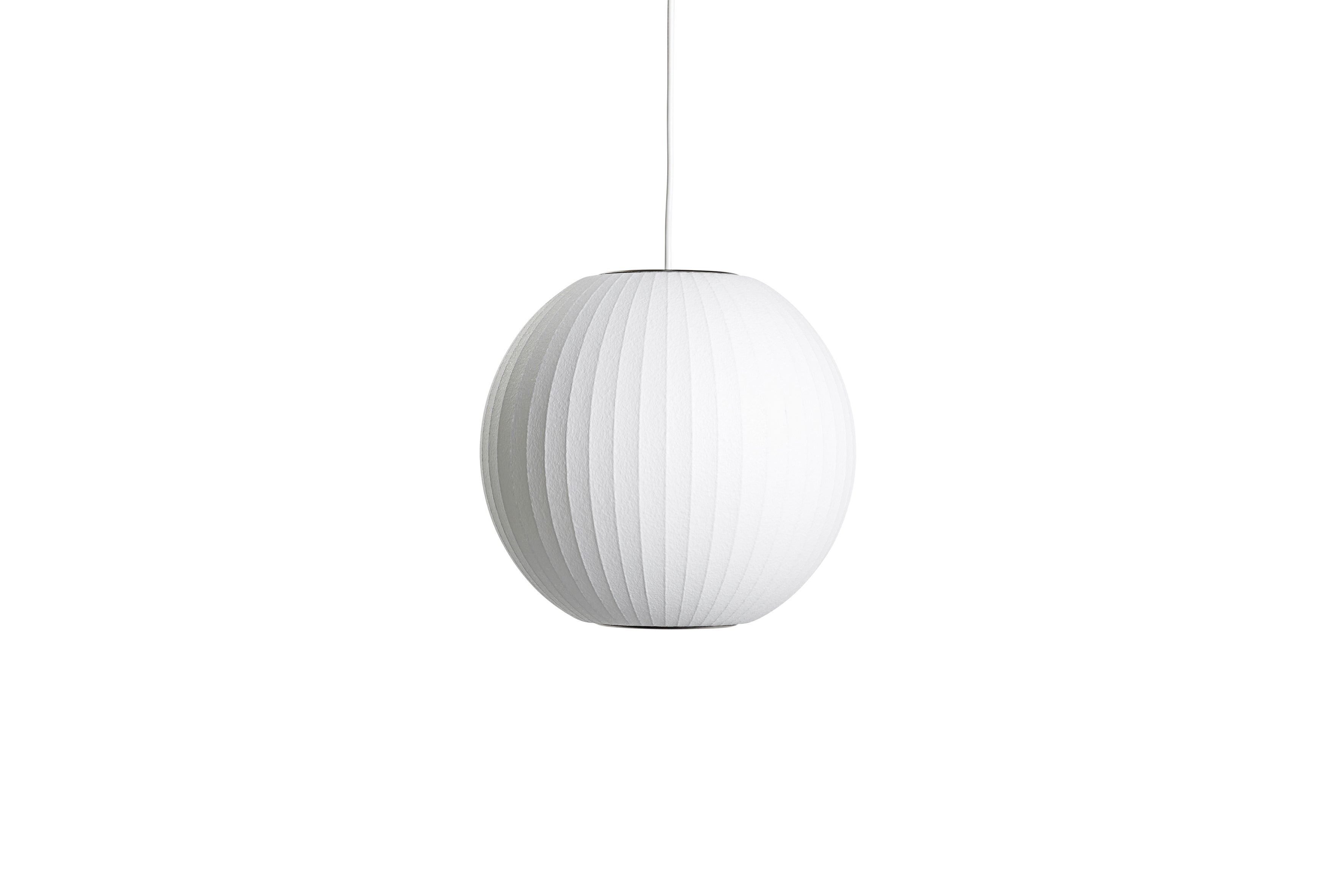 Everything you need to know about HAY
HAY has always believed that good design is everyones right. That's why from the very beginning in 2002, co-founders and creative directors Rolf and Mette Hay committed to working the best designers to create high-quality products, made for the evolving needs of everyday life. Constantly striving to make good design accessible to everyone by supplying their trademark designs with affordable price tags. HAY is committed to nurturing and promoting young talents as well as using established designers.
Explore HAY